Teachable is a great platform to host your online courses. But it is not ideal for everyone.
At least it wasn't for me when I wanted to create my own online course.
So I started searching for viable Teachable alternatives.
But I did not realize that I was entering a rabbit hole.
Not only were there plenty of Teachable alternatives available in the market, but many of them were also really good.
Here are the top 11 Teachable alternatives that you should definitely try out:
Okay, let's take a look at each one of them now…


1. Teachery
I absolutely love Teachery and have immense respect for its founder Jason Zook.
Teachery helps you to create and sell beautiful online courses.
Beautiful?
Okay, I got carried away a bit!
But what I meant was that courses created in Teachery actually look great.
And in terms of design and usability, Teachery has a simple, straightforward, and non-confusing way of doing things. The information is clearly laid out so that you can easily find everything you will need to create your courses.
As for the pricing, it is as simple as it can get. Teachery just has two plans, one billed monthly and one billed yearly. And you get 2 weeks free trial no matter which plan you choose.
Not only that, both the plans offer you unlimited courses, unlimited students, affiliate program, customer analytics, custom domain, promo codes and discounts, lesson drip scheduling, email integration, numerous landing/sales pages, etc.
One more important thing to note about Teachery is that it offers an unlimited number of courses and students for multiple websites or businesses in a single account. So if you run multiple websites or businesses then you can host all your courses in a single Teachery account thereby reducing your expenses. As far as I know, no other platform does that.
Check out my detailed comparison of Teachery vs Teachable to get a good idea of why Teachery is such a great platform…


2. Thinkific
Thinkific is used by many entrepreneurs to deliver their online courses. And it is possibly the closest alternative to Teachable feature-wise.
You can use Thinkific to create, promote and sell your courses to millions of people. And you can also track the performance of your students so that you can help them succeed with your courses.
It also comes with powerful customization options to give you total control over your courses.
In terms of pricing, Thinkific has a lot of options to choose from. You can choose a plan that suits your needs.
Check out Thinkific to see how it can help you…


3. Podia
Despite its "childish", even "girlish" design (sorry, could not resist!), Podia is an amazing online course selling platform.
Actually, it is more than just an online course selling platform because you can even sell memberships and digital downloads through Podia.
You can start for free and join thousands of creators for a very small monthly fee.
In terms of features, Podia offers you everything that you will ever need to create your personal digital store.
You get all the features that you will ever need to create and grow an engaged community of students, sell any type of courses, do email marketing, and even build your own sales team with affiliate marketing.
Podia is definitely much more than what meets the eye.
Even if at a first glance it has that "girlish" look, you'll soon realize that it offers a huge variety of powerful features at a very low cost.
This platform is also one of the most affordable platforms and one of the richest in terms of features. Definitely a must-try alternative to Teachable.
Check out Podia's features and pricing…


4. Kajabi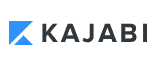 Kajabi is an online learning platform that has been featured on HuffPost, CNBC, Business Insider, Time, Entrepreneur, INC., Forbes, etc. Many people run their businesses through this platform. It is also used by many high-end marketers and personal coaches.
One thing to note about Kajabi is that it is pretty costlier than any other platforms. Expect to pay anywhere from more than $100 per month for the basic package to over $300 per month for the pro package.
I am not a big fan of Kajabi, however many are.
So if you are looking for a great Teachable alternative then check out Kajabi…


5. Skilljar
Skilljar stands out from the crowd due to its super simple, intuitive and user-friendly design.
Also, it has been recognized as a top learning platform and has received numerous awards.
Skilljar is perfect for lead generation, customer onboarding, and customer training.
This is a platform that is used by companies to train their customers for accelerating product adoption and increase customer retention.
It offers a host of premium features such as eCommerce capabilities, analytics, advanced customization with HTML, Javascript and CSS, multiple training portals, assessment tools, badges, integration with Salesforce and Marketo, etc.
Check out Skilljar and its list of impressive features…


6. BrainCert

BrainCert is a similar platform to Skilljar but with more capabilities.
You can use it as a virtual classroom, as an online course platform, as an online testing platform or as a unified content management platform.
Virtual Classrooms?
Yes! Classrooms that are totally virtual.
Using BrainCert you can launch virtual classrooms from anywhere on the planet, using video, whiteboards, chat, voice, screen sharing, and session recording.
Isn't that great?
BrainCert is also Skyhigh Enterprise-Ready, meaning it complies with the stringent requirements for service security, data protection, identity verification, business practices, and legal protection.
In terms of pricing, BrainCert is quite flexible. It offers multiple plans, starting from free for beginners to over $200 for established businesses.
Check out BrainCert and everything that it has to offer…


7. Pathwright
Pathwright is a modern platform with a neat design that boasts itself with enabling its users to create online courses the better way. It gives you the power to create your own personalized courses in just 3 steps.
Not only that, you can also keep track of your students' progress, share feedback, create auto-reminders, assess students' performance and stay in touch with your students.
Pathwright definitely has a lot to offer to both, course creators as well as students.
Best of all, it offers all these tools at competitive prices.
Check out Pathwright at its official website…


8. LearnDash
LearnDash is the most popular and trusted WordPress Learning Management System (LMS) plugin available in the WordPress ecosystem today.
It is used by numerous companies, major universities, and entrepreneurs.
While major universities use this platform to deliver courses to their students and track their performance, you can use it to sell your online courses.
As a teacher, you can use LearnDash to create your courses, sell your courses, and then reward your students to keep them engaged.
LearnDash is very user-friendly and allows you to make the most out of each course you sell.
As for the pricing, it is very well priced for the value it offers.
If I was to recommend a WordPress based LMS plugin to anyone, then it would be LearnDash without a doubt.
Club LearnDash and Astra Theme together and you get a powerhouse combination to host your courses on your very own WordPress website.
Check out LearnDash and its features…


9. Udemy
Ideally, I shouldn't include Udemy in this list because it is more of a course marketplace than an Online Course Platform.
However, it is one of the biggest online course marketplaces that exist today and so it is not easy to ignore it.
You can just sign up, create your course and start selling it.
But the problem is that most of the courses on Udemy are either free or are sold at a substantially reduced price.
That is why making a profit with Udemy is not something that you can bet on. But Udemy is excellent for newbies who are just starting out to sell their courses online.
If you are starting out, you don't even need a personal website. You can simply create your courses and upload them on Udemy so that your courses are exposed to millions of buyers who visit Udemy regularly.
An important thing to note is that Udemy also does a lot of advertising, so the chances of your courses getting sold are much higher.
Check out Udemy to see if it fits your needs…


10. Skillshare
Skillshare is similar to Udemy but a bit different.
It is basically a marketplace where you can host your courses.
However, unlike Udemy, you cannot sell your courses. You get paid when someone watches your classes.
So basically, you start by creating your first class and then grow your following and then finally you earn money and get paid for every student that watches your class.
Skillshare can be a win-win platform for both, students looking to expand their knowledge and instructors looking to share their skills for generating some revenue.
Check out Skillshare to find out if it has everything that you need…


11. LifterLMS
LifterLMS is a WordPress LMS plugin similar to LearnDash.
However, unlike LearnDash which is a premium plugin, LifterLMS has a limited free version which you can try out.
And then if you need additional capabilities that LifterLMS has to offer, you can buy the premium add-ons that it sells.
I am not a big fan of LifterLMS because the cost of hosting an online course platform with LifterLMS can shoot up very high because of the way LifterLMS has priced its add-ons.
So if you are interested in building out your course platform on WordPress, then I think LearnDash is a far better choice.
But then there is no harm in checking out LifterLMS, is there?
Check out LifterLMS and all of its add-ons…


Okay! I Am Confused Now! So Which One Should I Choose?
If you are confused, then I suggest that you go with either Teachery or Thinkific. And if you want to host your courses on your WordPress website, then I suggest you go with LearnDash.
All of these are fantastic online course platforms.
You cannot go wrong with any of them.
I have personally tried all of them and I love them.


That's It!
You don't need any more alternatives to Teachable.
Just pick one from the above course platforms to start selling your online courses.
It is important that you pick one and run with it. You can always change your course platform later on. So there is no risk as such in picking one now.
And finally, if you found this list of Teachable alternatives useful, then please share it with your friends on social media. I will really appreciate that.